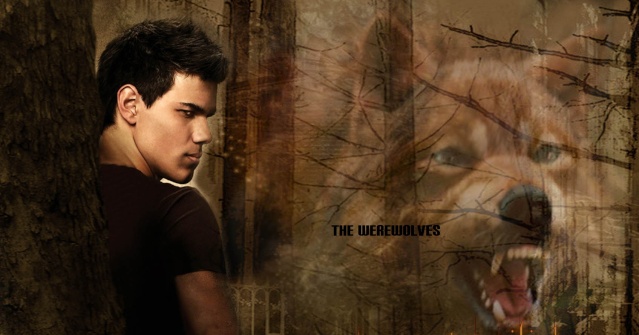 Looks: They look like humans regular and simple. Can only be told apart by other supernatural creatures and hunters.

Diet: They can anything they want ranging from animals in their wolf form to human food.

Weakness: NO they are not killed by silver bullets though the hunters think they do, and can be killed if you stab inflict a deadly wound

Powers: can shift into wolf to human anytime they want. Are strong and smart and quick

Their bites: Can be either lethal or change humans into them

The change: Very painful and the person will be in agony for a couple days and their first shift will hurt a lot

Name they are known by: Werewolves, Lycans, Mutts, Dogs

> The Alpha Pair; They are mates and also the head of the wolf/were-wolf society. Their word is law!
> Beta Pair; Are the second in command as well as mates and to take over when the alpha pair resign or die or challenged.
> Delta Pair; Are mates and going to be Betas when the betas are alphas
> Guardians; The ones who follow and protect the alphas with their life
Doctor> the healer of the pack, he/she takes care of the injured, weak or unhealthy. They could have mates but it's best they don't their job comes first
Nurses>They know how about medical stuff, they help the doctor out.
Head Fighter> they prove they are good enough and fit enough out of all, they lead and launch attacks if the Alpha approves (3 in each pack)
Fighters> Their main job is to fight for the pack and is their skill as well, they could hunt and patrol as well, but mainly are build to fight
Head Scout> Is the one who arranges patrols and leads the as well (3 in each pack)
Scouts> Scouts are the wolves that look out for trouble and then report it to the alpha. Their main job is hearing and scenting well to catch an intruder but could fight and hunt as well
Teenagers> Are the ages 13-15, they train for 3 years in their wanted skill such as Scouts or Fighters
Mothers/Expecting Motherss> They are either expecting to have children or are nursing them
Children> Are ages 0 to 12, they are the young of the pack
Elders> the elderly and retired of the pack